From Norway, Sweden and Estonia
Posted on March 15, 2013 by Kate
writer and designer
Kate lives in Scotland, in a small steading just off the West Highland Way. She is the author of Yokes and Colours of Shetland, the creator of Buachaille (100% Scottish Wool) and the designer of signature knitwear designs, inspired by the places that she loves.
Kate has recently begun producing Buachaille -- her own brand of 100% Scottish wool
Questions?
If you have a general query about one of my designs, please visit my
Ravelry Group where your knitting comrades may be able to help.
search this blog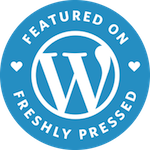 archives